Login
Log in if you have an account
Dont have an account? Register
Organic baby clothes
Feeēn mini organic baby clothes are made of organic and natural fabrics. Natural fabrics crease less, dries faster and isn't toxic for the health of your little one. The clothes fit like a glove and breathe better then non-organic clothing. Perfect for the little ones that want to be comfortable when they explore the world.
Advantages of organic kids clothes
Organic products, including clothing, are obtained naturally and with respect for nature. This means that no chemicals are used and no animals are abused. The term therefore corresponds to sustainable, but also ecological. Ecologically friendly products are not harmful to the living environment during production, as well as the process and as waste. Another plus is that organic baby clothes are soft for the skin of your little one. That is why our baby clothes are designed to create comfort and delight. Did you know that organic clothing lasts longer?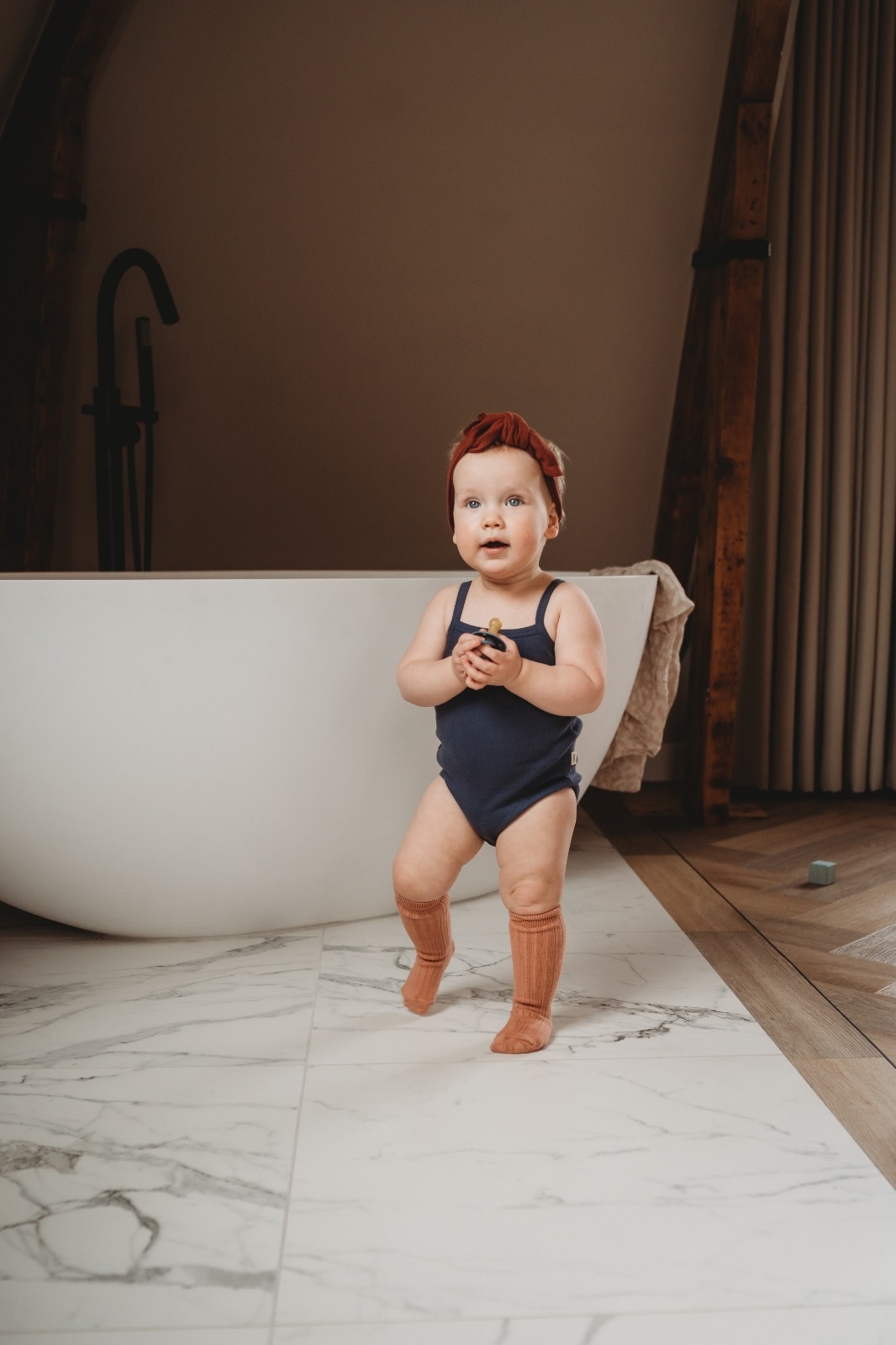 Soft to the touch
The softness and flexibility in the materials that we use accompany your little explorer in all the adventures ahead. Babies need comfortable clothes. They just left a warm and cosy environment and everything that we recognize in this world is new for your youngster. A little baby sleeps a lot and spends a lot of time laying down. Therefore, your little one needs delicate clothes with a great fit so that he or she can find comfort in any moment. Organic clothes are produced without toxic chemicals, so it is safe to wear for your baby.
Made to last
Our designers have put a lot of thought in avoiding the negative impact on the environment during the production of baby clothes. Therefore, the garments are of better quality and made to last. Our fair clothing has a timeless design to provide you with all time favorites that you can use all year around. They do not loose their shape or color with washing. Ideal for handing down to the next kid.